Suginami Animation Museum - The place to enjoy the world of Japanese anime.
Offering abundant and informative displays on Japanese anime as well as interesting experiences,
the museum is for everyone, from small children to senior citizens, from die-hard fans to those who are new to the magic of anime.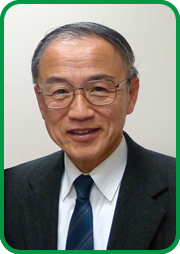 Director of Suginami Animation Museum
Shinichi Suzuki

Anime has come to be highly appreciated worldwide in recent years as a unique art from originating from Japan. While anime now enjoys increasing popularity, we must not forget that in the history of anime, there were extremely driven and dedicated to perfecting their art. It is these people who really deserve our admiration.
I myself have worked many years in the area of animation and I am honored to be appointed director of this museum. I am of course an ardent anime fan, and I love my work. Even optimistic, I believe that hard work pays off and I wish to do my best to pay tribute to the anime industry.
There are numerous things that I would like to do. In addition to showing of anime films, exhibiting materials and selecting artists for features, I want to have tale shows for anime creators and set up research groups for anime works. For people looking to create anime, I want to offer workspace and the use of software and equipment. Then there is the collection of works that I am looking to enlarge for the library, and project that I want to realize in joint cooperation with other image-related facilities. To make the museum and its activities better known, I am also hoping to upgrade the Website and issue a newsletter. The list is endless !
To accomplish all this, the cooperation and goodwill of Suginami City, the Association of Japanese Animations and the Japan Animation Association, the anime creators, and many others is crucial. I hope we will be able to do good work together. And it is my sincere hope that everyone who visits the museum will learn and be entertained and above all, be inspired by the joyous, imaginative world of anime.